Reading Time:
7
minutes
Data consumption has proliferated more over the past two years than the last decade. Lockdowns drove mass adoption of video calling, instant messaging and integration of all these means, and today, data traffic is increasing by up to 50% every year. As telecom providers consider how to operate in this exploding market, many are asking themselves how they can develop effective B2B growth strategies.
This is due to significant reconfigurations in the playing field; a robust B2B strategy is crucial for operators to fight for their market share. Tech and Over The Top (OTT) players have acted swiftly on these trends and moved into markets that were traditionally telecom's domain. Telecom companies need to embrace these changes and ask themselves how they can turn challenges into business success stories.
It almost goes without saying that talent is crucial to design and develop these strategies. New strategies require fresh ideas, and to find these innovators, companies need a fresh approach to HR. This is where freelance talent platforms like Outvise come in. By connecting established and emerging telecom players with both promising and experienced talent, they can create a plan for success.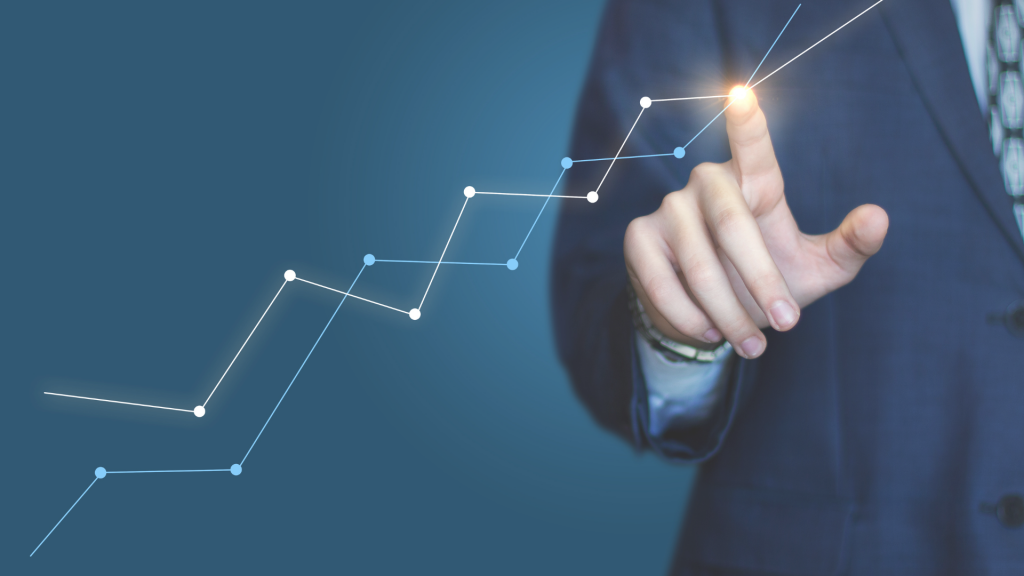 Here, we demonstrate how with a case study from our collaboration with Gamma, a major UK B2B telecom provider who pivoted to become a top Unified Communications as a Service (UCaaS) provider in Europe. But, before we dive in, we'll discuss the context a little further.
"We wouldn't be where we are today without Outvise's involvement. We really see Outvise as an extension of the Gamma team"

– Andrew Taylor, CEO
What is the growth rate for the telecom industry?
Post-pandemic, the explosion in demand for communication services remains sustained. However, an explosion in demand doesn't necessarily equate to an explosion in profits, at least in the context of telecoms. This is because the telecoms market in Europe is evolving under very specific conditions, not necessarily favourable to "traditional" telecoms providers.
Right now, the global telecom services market is projected to grow at a compound annual growth rate (CAGR) of 5.4% between 2021 and 2028, reaching a value of $2,467 billion USD. Certainly, the value of the market is significant and the CAGR is respectable – but not fantastic. Considering the exponential growth in demand, many would expect something more impressive. This is because, arguably, in this new data-intensive environment, "hyper scaling" business models provided by global tech giants are dominating.
These global technology companies are undoubtedly one of the major business success stories of the 21st century. They have rapidly expanded their role across multiple parts of the communications value chain, providing OTT services, building data centres, hosting cloud infrastructure, software, and retailing devices to consumers. These companies leverage their global presence to increase their competitiveness versus telecom operators with more limited national markets.
This is a condition lamented by José María Álvarez-Pallete López, Chairman and Chief Executive of Telefónica, in a recent open letter to the Financial Times. In his words, the current situation within which hyper scalers munch through 70% of network capacity while most of the infrastructure obligations fall to national telecom providers, is unsustainable. In the face of falling retail profits, the question "how profitable is the telecommunication industry?" hangs in the balance. The answer, in the hyperscaling era, could be not very.
In the letter, Álvarez-Pallete appeals for regulatory intervention. Of course, this is one school of thought; but while the powers that be analyse the evolving global telecoms landscape, operators need business solutions. Another approach could be if you can't beat 'em join 'em – or at least in regard to their "offer everything" strategy, iterated in the growing Unified Communications as a Service (UCaaS) market.
Why UCaaS is one of the most compelling B2B growth strategies in telecom
The growth of the UCaaS market is best understood in the context of cloud computing. The rapid increase in demand for cloud services has been remarkable. By 2020, over half of all UK businesses used the cloud; it has become an essential tool in data sharing and communications in business.
Naturally, as remote working becomes more common, businesses are thinking more carefully about how they use the cloud and communications more generally. This is in regard to the accessibility of information, the interoperability of software, security, and the ease of upgrades and general IT maintenance and management. Managing multiple platforms and tools can be costly, time-consuming, and insecure, especially if employees are distributed across locations.
Enter Unified Communications as a Service. UCaaS is one of the best-known business success stories of the everything-as-a-service model. The provider will offer their customer a complete package that uses the cloud environment to deliver voice and collaboration services. They'll sometimes throw in data connectivity and mobile lines too, staying true to their one-stop-shop ethos. In short, they bridge the gap between vendors and end-users to simplify implementation, management, and upgrades.
This has several more advantages beyond the obvious convenience. While the uptake of cloud technology is exploding, some organisations are still struggling to move beyond their on-premise frameworks for financial or logistical reasons. With communications APIs, for example, companies can integrate new technologies into their strategies without replacing old hardware. This could be a more appealing option for larger companies that have invested heavily in on-site hardware over the years.
Meanwhile, smaller companies can easily take advantage of the "unified" enterprise environment previously the domain of big corporations. This is fueling a phenomenal CAGR of 23.6% per year, as UCaaS models thrive across businesses of all scales.
Gamma – Business success story powered by Outvise
Founded in the early 2000s, Gamma Telecom Holdings Ltd. established itself as a leading B2B telecom service provider in the UK. Its initial success was due to its SIP trunking and later due to its hosted PBX offering together with their extremely successful route to market model: through indirect channel partners However, the market was set to change significantly as the market progressed.
By 2018, SIP growth was declining, and meanwhile, PBX was disrupted by new cloud telephone services. It was clear the business needed to reevaluate its offering to stay relevant. An outside perspective was essential: Where could they mine the industry expertise to identify the next disruptive technologies and services? How could they ensure these technologies were safe investments, and indeed, get the experts to design and implement the products they wanted to roll out?
This was when Gamma's relationship with Outvise began. Now a long-standing client, Outvise considers the collaboration with Gamma as one of its key business success stories. It began by providing management consultants and industry experts for the company's 2023 strategy definition; four years down the line, Gamma is a major player in the UCaaS market in Europe, with a presence in the UK, Germany, the Netherlands, and Spain.
Gamma provides comprehensive services with technology partners including video conferencing, cloud services, PBX, SIP trunking, broadband, network, mobile and phone lines, all delivered as one convenient package. They have acquired several other businesses and are securing their position in this new and highly competitive landscape. As B2B growth strategies go, it's fairly remarkable.
All this time, Outvise has been acting as a pool of highly skilled talent, providing Gamma with the right professionals to execute their key projects and complement their own team, in an agile and time- and resource-efficient way. In the words of their CEO Andrew Taylor, Outvise has become an extension of the Gamma team.
14 experts working on 11 areas for 3 years. Here's how Outvise helped Gamma construct its game-changing series of B2B growth strategies.
Gamma case study at a glance
Context & Challenges
⮞ Leading B2B telecom service provider in the UK market.
⮞ Initial growth due to its flagship offering: SIP and hosted PBX.
⮞ The market had evolved beyond the company's initial flagship offering.
⮞ Gamma needed to maintain growth and find a long term strategic direction.

Solution & Methodology
? Outvise curated a team of highly specialised consultants to define a 5-year strategy.
With the company leadership, the team:
⮞ Analysed the market and the future outlook.
⮞ Assessed all options within existing, adjacent or new businesses and helped the C-level suite prioritise the most viable ones.
⮞ Crafted a structured plan that was easy to communicate and understand.
?Following the definition of the strategy, the client asked Outvise to support them on several of the strategic programmes
⮞ Assisted in the delivery of outcomes including financial planning, M&A, turnarounds, digital transformation mindset setting etc.

Results
⮞ Delivered a 5-year strategy that has been phenomenally executed by the client since.
⮞ Completely changed their mobile MVNO approach to return to the profitability path.
⮞ Expanded effectively into Europe gaining continued growth and scale, establishing themselves inorganically in major economies across Europe.
⮞ Steered a successful shift in their position within the UCaaS market.
Check Gamma´s 5 year strategy

(publicly information available for investors)
– 2023 Strategy (pages 16-59)
– Update on the substantial progress
– Update on the Europe expansion
– 2026 strategy preview (pages 19-25)
As business success stories go, we think you'll agree this is a fairly impressive turnaround. We're immensely proud of taking part in the Gamma success story and are excited to see what our teams could deliver in other contexts, and indeed, as part of our continuing relationship with Gamma.
Outvise can transform your B2B growth strategy
The telecoms market is rapidly evolving. There is pressure coming from all angles: whether it's customer expectations, aggressive competition, or the regulatory environment, operators need a plan to withstand the next disruptive event. This is in the case in the B2B and B2C environments, where businesses need to be on the pulse of the latest technologies and tendencies to stay relevant.
The key to unlocking the potential of technology is talent. You need experienced industry experts and promising technological minds to identify the game-changing tools with a strong business case. But where can you find these professionals? In a human resources environment that's being completely shaken up by remote working – ironically the conditions which are now steering many telecoms B2B growth strategies – where can you find this talent?
As is clear, you should take a leaf out of Gamma's book. Outvise is the business tech platform that provides specialised services to telecom operators. With an extensive portfolio of over 35,000+ fully certified freelancers, available for remote and onsite work all over the world, Outvise can connect you with the expertise you need. And, with our unique project matching algorithm, you can match an expert to your project in as little as 48 hours.
Explore the profiles leveraged in this case study. Like Gamma, it could be the beginning of another of Outvise's business success stories.

INSEAD Strategy Consulting Partner & Entrepreneur with deep expertise in DIGITAL & TELECOM through BCG, Booz&Co., Delta Partners and founder of three start-ups and one NGO. Extensive International experience in defining & implementing, Strategy, Turnarounds, and Business Development for top Telecom, Internet and Retail companies in Europe, Middle East & LatAm, Amazon, Telefónica, Vodafone, Huawei, Gamma, ONO, Etisalat, Repsol, MSD, Danone, FNAC, EDP.