Reading Time:
3
minutes
The role of an IT business analyst is one that has continually transformed over the past few years. In fact, it has evolved to such a great extent that now, many recruiters don't know what they're looking for. Even amongst themselves, business analysts have varying opinions about what their role consists of and what objectives they should achieve. 
For instance, some companies will hire an IT business analyst with extensive experience of a certain type of development project. Equally, they might look for someone that has a deep knowledge of a particular development language. Occasionally, a freelance IT business analyst will be mistaken for a business intelligence analyst and brought in to design custom reports or dashboards. 
In this article, we seek to properly define this role and discuss its evolution, so businesses can identify how an IT business analyst could help optimise their operation.
An IT business analyst: Defining the role
As introduced, the role of an IT business analyst is evolving. Broadly speaking, these professionals are involved in the design or optimisation of business or IT systems. In conversation with stakeholders and selected experts, they'll identify business requirements, bottlenecks and objectives to devise and deliver a solution.
However, it is rapidly evolving into a multidisciplinary role; although it's obviously counterproductive to mistake an IT business analyst for a business intelligence analyst, this isn't to say they shouldn't have some knowledge of SQL or other database programming languages. After all, the majority of positions today require some data analysis and the ability to interpret data for reporting is becoming an increasingly essential skill.
That said, it isn't so much the hard skills of programming languages that are foundational to an IT business analyst's role, more the mindset. If an analyst knows how to conceptualise, visualise and conceive a functional algorithm – as opposed to having extensive experience in one language or another – they can apply this sensibility to devising operational solutions. At the end of the day, coding can be taught – but if you don't have the tendency towards this sort of work, it's unlikely you'll ever be a talented developer.
IT business analyst core competencies
In spite of the fluidity of the role, there are few things all business analysts can agree on: their role is to mediate between the client, stakeholders and the development team. To do this, an analyst has to:
Understand and analyse the need and devise solutions that are technically feasible and deliverable within a given timeframe.
Perform a detailed analysis, outlining problems, opportunities and solutions for a business.
Draw up clear, legible and informative reports.
Plan and monitor projects.
Define business requirements and report them back to stakeholders.
Therefore, although an IT business analyst will often be brought in for highly technical projects, their soft skills are paramount. As an interlocutor between developers and stakeholders, they need to have the ability to strategise, problem solve, communicate and demonstrate excellent leadership skills. 
Evolution of the IT business analyst role
Not so many years ago – and even today in some old-fashioned companies – an IT business analyst is merely expected to gather information, draw up the documentation about the solution and deliver it to the development team so they can create the product, then when it's finished, show it to the client. Generally, this would involve producing enormous, 300-page specification documents that no one would ever read again once the project was over – which, as you'll likely agree, is a waste of effort and resources that flies in the face of most modern project management principles.
Thankfully, those days are coming to an end as new working methodologies like Agile come to the fore. Instead, the IT business analyst will play a great role in the whole process. The analyst will need to interact with developers beyond merely documenting their work; instead, they have to work alongside them as a team, participate in meetings with stakeholders, and be involve themselves in estimation and planning meetings, among other things. 
Of course, the IT business analyst will still need to write down the specifications, test the product, and perform many of their traditional functions. However, in given situations, they may need to perform a more multi-faceted role, taking in competencies usually delivered by a BI analyst, scrum master, product owner or even a project manager.
Wrapping up
The IT business analyst role has become more ubiquitous over the years. Companies that used to only hire developers have realised that having a specialised individual monitoring and managing the project for its duration brings an invaluable big picture perspective. From a management point of view, this is clearly a better approach, as it lets the developers focus on what they are really good at: coding.
True enough it will really depend on the type of company you run. In a big organisation with a more clearly defined structure, it's more likely a business analyst will have clearer parameters around their role. On the other hand, in a medium or small company, or indeed in consultancy agencies, the chances are that an analyst will have a more complex part to play. Either way, the demand for these professionals is on the rise – and their ability to optimise and improve projects is nigh-on undisputed.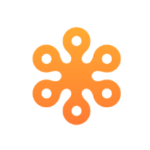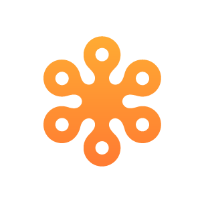 Outvise is a unique global talent network with a focus on Business Tech. We are helping our clients to run with their new projects and digital transformation needs with a specific focus on the Telecom and Media space. We have already provided thousands of days worth of highly specialised expertise for industry-leading companies and management consulting firms across more than 20 countries.