Reading Time:
3
minutes
The digital and physical realms are deeply intertwined. In fact, an enormous amount of the data that companies collect has a geographical element. This data generates location intelligence, a branch of advanced analytics that comprises collecting, enriching, managing and analysing location data to make better decisions, inspire your customers, optimise business processes and be more resource-efficient.
However, collecting and analysing this type of location data can be an intimidating task, involving new approaches, technology, and talent. That said, top executives know that to maintain the competitive edge, they have to engage with the opportunities that location intelligence provides. Here, we explore the benefits of location data and how organisations can begin leveraging this valuable asset.
80% of data is geographic
Amongst geographic information systems (GIS) analysts, there is a statistic that has taken on almost folkloric status; "80% of data is geographic". Often received with some scepticism due to its obscure provenance, researchers are beginning to find that this urban legend of data analytics, in fact, has a strong basis. 
In a recent study conducted by German academics, the researchers found that, when taken as an example, 78% of German Wikipedia articles were tagged with geographic coordinates or linked to an article with associated coordinates. Considering the diversity of a data set such as Wikipedia articles, this study makes a compelling case for the mythical statement "80% of data is geographic."
Use cases where location intelligence adds value to advanced analytics
So, if it is the case that 80% of data is geographic, then location intelligence is an extremely valuable asset. In a business environment where knowledge is power – and data is the richest source of that knowledge – then it is essential that businesses across sectors develop the location intelligence arm of their advanced analytics programmes.
Certainly, location data and geographical information have always been crucial to fields like government and city planning. Censuses are, by nature, geographically-oriented and provide lawmakers with invaluable data about citizens. Equally, location data has always had its place in logistics, where tracking and optimising supply chains have always been an essential function. However, location data is playing an increasingly important role in other fields, including financial services, real estate, retail, telecommunications and management consulting.
Let's take financial services as an example; location enriched-data can indicate an enormous amount about customers, from their average income or home value to their regular purchases. Equally, as the banking world increasingly digital location data provides banks with crucial insights into which bricks-and-mortar locations to maintain and which to close.
Integrating location intelligence into advanced analytics
To begin leveraging the advantages of location intelligence, organisations need to develop a data catalog. A data catalog provides a comprehensive view of each piece of data in the database, making it easier to find and analyse. With this catalog, organisations can unearth and extract the location component of their data warehouse.
The first stage of building a data catalog is collecting metadata. This task is performed through a mixture of manual processes and automated tools that collate metadata across data tables, files, and databases. With this metadata, algorithms can identify properties of the data that can be associated with location, such as position ID in the warehouse, room number, address, ZIP code, or spatial coordinates.
With these advanced analytics, businesses can link location to properties to business processes. After all, "if you can't measure it, you can't improve it" and with this extra quantifiable intelligence, businesses can leverage their data warehouse to its fullest – which is of critical importance, if, indeed, 80% of all data is geographic.
A modern approach to location data in advanced analytics
Location intelligence is a branch of advanced analytics that turns spatial data into insights. As the digital and physical world bleed together, the opportunities to collect this kind of intelligence are growing every day. By enriching data, creating visualisation and iterative analysis, businesses can acquire valuable information about their processes and customers. 
Although most C-levels recognise the value of this intelligence, it is essential that they follow best practice. This isn't only in regard to data privacy legislation; they also need to outline a clear vision for their location data strategy. After all, data is nothing without direction, and this direction needs to be clearly articulated. Equally, analysts need to address key challenges around data quality and resist falling into limiting traps, like having a narrow view of what constitutes location (city, state, nation, or other administrative boundaries).
With a clear vision and a high-functioning data catalog developed by specialist experts, companies across all fields can benefit from location intelligence. Everything happens somewhere, even in the digital realm – so it's critical that organisations recognise and leverage this intelligence.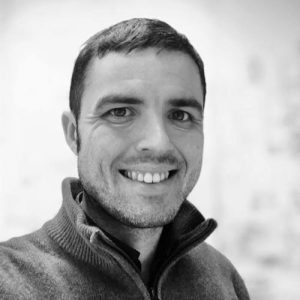 Michele is a freelance data scientist and data engineer with six years of experience in retail analytics, mobility intelligence, urban traffic simulation, cloud robotics, churn prediction, and covid19 contact tracing. He holds a Ph.D. in computer science and served as a senior data engineer, lead data scientist, and chief technology officer.